Hey Ladies!!! I have an amazing product to tell you about today,
Billion Dollar Brows
. If you're one of the unfortunate one with less than perfect eyebrows you know exactly how I feel. I first got my eyebrows waxed in middle school and after that decided to maintain the shape through tweezing/plucking. In theory this was a good idea, although, I became almost OCD in the fact that almost every morning or evening I spent forever in front of the mirror over plucking my eyebrows. It came to the point my eyebrows were getting too thin because I obsessed over plucking every baby hair, which led to plucking too much of one eyebrow and then having to match it to the other eyebrow. It was a horrible cycle to say the least! I have met many like me, so if you do something similar you are not alone!! After I realized thin eyebrows were "out" I needed help. I had many attempts to allow my eyebrow to regrow and of coarse go wild... yuck and then go to the salon and have someone reshape them. Although, every time I came out of the salon disappointed. I went to multiple salons and had multiple people wax my eyebrows, but I was never happy. I was so jealous of the woman with beautiful full eyebrows that had perfect arcs.
I recently made a new decision to again try to regrow my eyebrow, but this time go to a professional salon specialized only in eyebrows. At first I was excited, but this slowly faded as I thought this may not be the answer either. The problem was me, MY eyebrows! My eyebrows are just too thin, and with all the waxing and over plucking the hair is growing back sporadically and for some strange reason is not growing directly under my eyebrow line. I attribute this to the waxing line, but have no idea why this would have occurred. I also realized I don't have an arc! My eyebrows look very straight, and I felt there was no hope to ever having a beautiful arc.
If you are in this situation you know exactly how I feel. Eyebrows seem like just a minor body feature, but they have so much impact on the face. They make makeup look more dramatic, draw more attention to the eyes, and give a person a distinct look. So I've really felt like I'm missing out. But.... Thanks to Billion Dollar Brow, they feel that "Beautiful Brows are a RIGHT, not a privilege." This means there is help for us!! Billion Dollar Brow sent me these three products to try out and review. I'm so excited to share my results! Billion Dollar Brow is totally focused on eyebrows. This is awesome because eyebrows are their sole and primary focuses, which means they know their stuff! They also work very hard to keep their products affordable, which I believe they have accomplished! Today I'm just reviewing the products. In 30 days I will repost pictures and a video to show everyone if I have noticed fuller, more beautiful brows. Stay tuned Ladies and Gents!
Billion Dollar Brow Products
Brow Boost
Info:
The
Brow Boost
helps to condition and strengthen the eyebrows. This vitamin and protein enriched conditioner works to help condition the brow for fuller, thicker, and healthier appearance. It's a natural formula and is dermatologist tested to be safe.
Use:
Apply every night to sparse areas along entire brow line with the applicator. Brow Boost goes on clear and dries instantly, with no smell. They claim with consistent use, results can be seen in 30 days.
Cost:
$20.00
My Opinion:
I have used the Brow Boost only a few days now and have no complaints. I was impressed that the formula didn't have a smell at all, which may be due to the natural ingredients. The application is easy to do, it basically resembles a lip gloss applicator. I'm excited to keep using the product, in hopes of seeing good results. Check out their
website
for Before and Afters. It's amazing!
Brow Gel
Info:
The
Brow Gel
helps to lock in any brow look, giving eyebrows a long-lasting, radiant glow while keeping them perfectly in place all day. It's the perfect finishing touch for giving eyebrows a polished, perfectly manicured look. Plus it won't every crust or flake because it's made from the highest quality ingredients.
Use:
Apply with the applicator over powder or pencil to lock in the brow look.
Cost:
$15.00
My Opinion:
Where was this a few years ago. For one of my high school senior pictures I had changed outfits, which must have bumped my eyebrows causing the hair to go out of place. Uggh! I still look at that picture with dread. The application is super easy, just like putting on mascara, just brush your brows. This product would be great for anyone. We use primer and finishing powders and sprays for our makeup, well why are we forgetting our eyebrows?!
Universal Brow Pencil
Universal Brow Pencil - Brush end
Universal Brow Pencil - Pencil end
Universal Brow Pencil
Info:
This amazing
Universal Brow Pencil
goes on smooth and natural. Perfect for creating beautiful, natural brows for when you're on-the-go. The pencil's versatile color works with almost all hair colors and skin tones, which means no more guessing games.
Use:
Apply the pencil using hair-like strokes. For darker skin tones continue applying pencil until you've reach the desired shade. For lighter skin tones, apply less pencil and blend with spoolie brush until the color looks natural.


Cost:
$14.95


My Opinion:
This eyebrow pencil is amazing. When I had wanted more dramatic, arched eyebrows my stylist provided me with an eyebrow pencil. The eyebrow pencil I received from the salon was horrible. I have very light colored brows, due to my blonde hair. Even with the salon's lightest pencil it didn't match and looked completely drawn on... icky!! I was soooo amazed that the Universal Eyebrow Pencil worked for me! The pencil consistency is very creamy, which makes it very easy to apply light or darker depending on skin tones and hair color. I also love that the pencil is retractable, so no worries about it ever breaking. The spoolie brush is also perfect to help lighten up the color and make sure it is blended properly. I seriously can't find anything wrong with this pencil. I would recommend it to anyone, especially if you are nervous with picking out the correct color. This pencil prevents all guessing when it comes to finding the right eyebrow pencil for you!
Swatch of Universal Brow Pencil
Below is my starting point. You can see how thin my brows are and how this is no visible arc. The ends are especially thin, possible due to waxing and over tweezing/plucking.
Thin Brows with No Arc
Left Brow
Right Brow
I'm super excited to see what happens over these next 30 days!! If you have less than perfect brows like me, take the 30 day challenge with me and purchase your
Brow Boost
today. Billion Dollar Brows also carries other products. I really want to try the
Brow Powder
because the colors look more blonde friendly than other powders. Billion Dollar Brows also created the
Brow Buddy
.
Brow Buddy
I know it looks really scary, but it's really genius. We all know how we should shape our eyebrows, well this tool does it for you! Seriously!! Check out the site and let me know what product most interests you! If you have thin brows, what have you done previously? Stay with me and I'll keep you all posted on my results!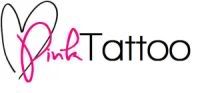 *Item(s) sent to me for review are featured in this post. I am not affiliated with Billion Dollar Brows or getting being paid for this blog post. All of my reviews and reactions are honest, I would never recommend something that didn't deserve it. For more information, please see my disclosure policy in the top bar.*