Hi Everyone! So I'm so super, excited to share my very first
Influenster
box. This was inspired by Valentine's Day so this box was called the Love VoxBox. If you've never heard of Influester, you are totally missing out. But! Don't worry I'm here to fill you in.
Community of trendsetters invited to share their lifestyles and show their influence to qualify for personalized product shipments, special rewards and exclusive deals from the brands they love. Members love testing the latest products, giving insightful feedback, and spreading the word on their favorite finds!
Sound like something you would like? Well let me add one other little thing, registration is completely FREE! Once you register, you can begin "unlocking badges" to let Influenster know more about who you are! By earning these badges, you help yourself qualify for VoxBoxes (free packages of products to test out and review) special discounts, giveaways and more! Be sure to also follow Influenster on Facebook and Twitter to become more involved in the Influenster community! Being involved and sharing is KEY to earning voxboxes! :)
Once you've received your first VoxBox, you can test out the new products for yourself and share your opinions and experiences with others. Tweet, Facebook, Youtube or Blog about your favorite new discoveries! The more feedback you give, the better your chances for receiving the next month's VoxBox!
What's inside my Love VoxBox. Around $30.00 worth of Goodies!
Ghiradelli Gourmet Milk Chocolate Creamy Devotion Bar, Stash Tea Herbal Tea Sampler, Truvia Natural Sweetener, Kiss Nail Dress - Fashion That Sticks, Gillette Venus & Olay Razor
Gillette Venous & Olay Razor
I was so excited to receive this! I was in need of a new razor, so this came at just the perfect time. This 5 blade razor has a Olay Moisture Bar that helps lock-in moisture. A refillable Venus & Olay with one replacement cartridge sells for approximately $8.99-$10.99. This packages also contains a wall cling so you can hang the razor in your shower. I must say I absolutely love this razor! First off the Olay double moisture bars smells amazing, kind of like caramel or vanilla. I barely felt the razor on my skin while shaving, so I was a little nervous if it was actually working. It was! The Olay moisture bars provide a left-over residue after shaving, but this isn't any bad residue. Actually it is quite amazing! After shaving I rubbed in this left-over residue and could feel just how close of a shave it gave. My skin has felt silky, smooth the whole day! If you are a little hesitate because of the price, don't be! It actually equals out pretty well, due to the fact you can completely avoid any shaving cream with this product.Venus & Olay will be available starting March 15, 2012 at food, drug, convenience and mass merchandise stores throughout the United States. I know I will be one of the first to buy it that day too!
Kiss Nail Dress - Fashion That Sticks
I can't wait to use these! I obsessed with animal print, so I instantly fell in love. Not to mention they are shimmery! I usually prefer to paint my own leopard print, but this will be nice for those lazy days. It comes in a package of 28, which means you can use on your toes or accent fingers, along with a full out mani. I can't wait to use these! Nail Dress' suggested retail is $6.99 and is available in all major drug chains and mass retailers like WalMart, CVS and Walgreens.
Stash Tea Herbal Tea Sampler
This sampler features some of Stash Tea's most popular herbal teas. It contains 18 packets, two of each flavor and I must say all of them sound delicious! Flavors include: acai berry, blueberry superfruit, chamomile, cinnamon apple chamomile, lemon ginger, licorice spice, mango passionfruit, peppermint, and wild raspberry hibiscus. I have tried quite a few tea brands, but this has to be one of the top for me. I recently tried the wild raspberry hibiscus and it was amazing! I added a little sugar and honey like I normally do when I drink hot tea, but this was definitely not needed. The flavor was amazing, I can't really even describe it. I have tried so many teas that claim to be made from different fruits or herbs, but when I go to drink it I could never tell. When I tried the wild raspberry hibiscus, it was like an explosion of flavor in my mouth. No joke! I could actually taste the raspberry. I normally like to sip my teas, but I found myself drinking this down so I could continue to taste all the different flavors. I would highly recommend this tea!! Where can you find this? Well, Stash tea is sold at grocery stores, tea and coffee shops, club stores, mass merchandisers, natural foods stores, and online. Suggested retail value is $3.50.
Ghirardelli Gourmet Milk Creamy Devotion Bar
This decadently rich and creamy 32% cacao milk chocolate in Creamy Devotion delivers an epicurean chocolate experience. I must first say I'm a HUGE fan of Ghirardelli chocolate to begin with. My favorite is the milk chocolate with caramel, but after eating all of this bar I have to say Creamy Devotion is a close second. If you love milk chocolate you have to try this. It basically melts in your mouth and after one square all I could think about was when I was going to eat the rest. Ghirardelli can be found at Target, Walmart,
www.ghirardelli.com
and most grocery stores. Suggested retail price is $2.99. Plus I received a coupon for $1.00 off any two. I think I know what two I will be buying.
Truvia Natural Sweetener
Truvia is a natural sweetener that is refreshingly uncomplicated, made from the best tasting part of the Stevia plant. I'm not much for adding sugar in general to things, but if I'm looking for a zero-calorie sweetener this would be the one. Artificial sweeteners are not really good for the body, so if I were to be looking for a zero-calorie sweetener I would pick Truvia because it's natural. Truvia can be found in most major retailers and has a suggested retail of $3.99.
Overall, I'm very happy with my first VoxBox. Remember if you would like to receive FREE boxes of products to review check out
Influenster
today!! Let me know what you think of all the goodies I received. Anyone tried some of these products before? Do you like them?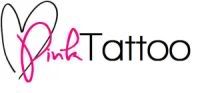 *Item(s) sent to me for review are featured in this post. I am not affiliated with Influester or getting being paid for this blog post. All of my reviews and reactions are honest, I would never recommend something that didn't deserve it. For more information, please see my disclosure policy in the top bar.*