Hi everyone! I decided to start showing my monthly favorites, however I was going to start last month (February) and I just got too busy with school. So I'm combining and doing my February AND March favorites!!!
Take a closer look!
OPI Nicki Minaj Collection
Seche Vite Dry Fast Top Coat
Sephora Moon Shadow Pallette
Urban Decay Naked 2
Baby Lips (Pink Punch) & Relvon Lip Butter (Dreamsicle, Cotton Candy & Cupcake)
Formula 10.0.6 Deep Down Detox Ultra-Cleansing Mud Mask
Amped Up Tease Brush
Michael O'Rourke Fix It Up Leave in Treatment
Organix Moroccan Organ Oil Weightless Healing Dry Oil
Have you tried any of these products? What products are you loving from February and March, I would love to know!!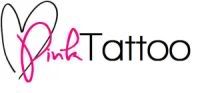 Want to know more? Watch my YouTube February & March Favorites Video!